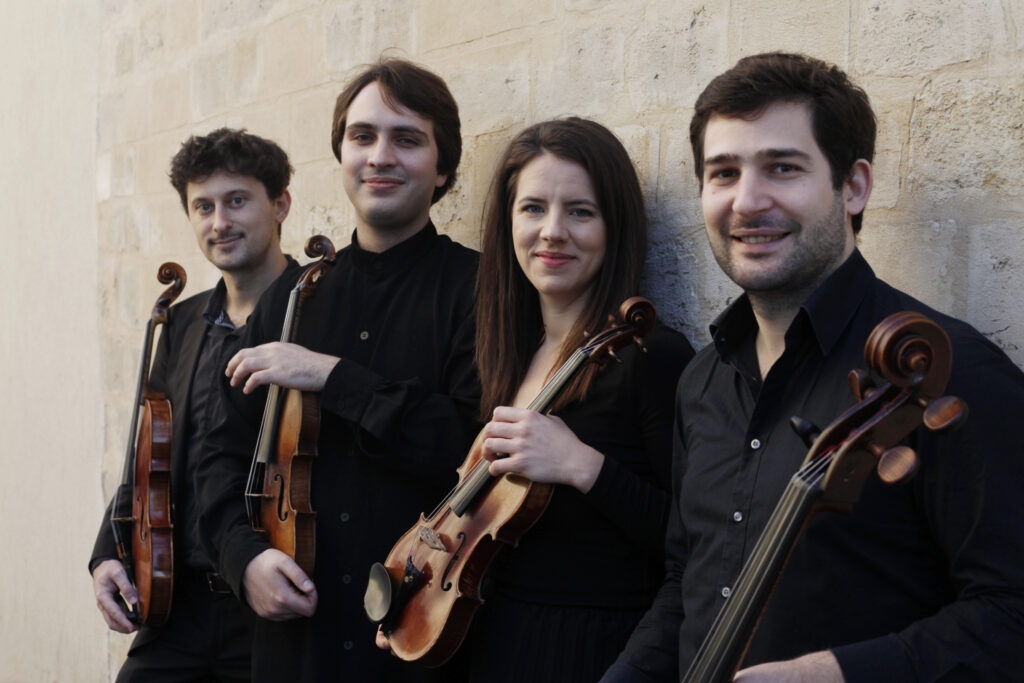 Committed to an innovative artistic approach, the Quatuor Odyssée is the cornerstone encounter of four musicians: François Pineau, Audrey Sproule, Olivier Marin, and Raphaël Moraly. Trained in France, Germany, the United States and Canada, they share enthusiasm to transport the traditional quartet form to a new sphere.
Faithful to tradition but desiring to provide a fresh and current perspective, their concert programming takes shape through the interpretation of the most beautiful pages of the repertoire mixed with works of our time and works by little-known composers.
In a constant desire to broaden their artistic field, the quartet participates in various projects combining musical creation, transforming the contours of the traditional concert in order to enrich their art and reach new audiences. For this, they team up regularly with stage directors, dancers, and actors.